- PAGE TWO -
20th December, 2008
Canadian Holiday Happy Snaps ...
It was an interesting trip to Canada, to say the very least!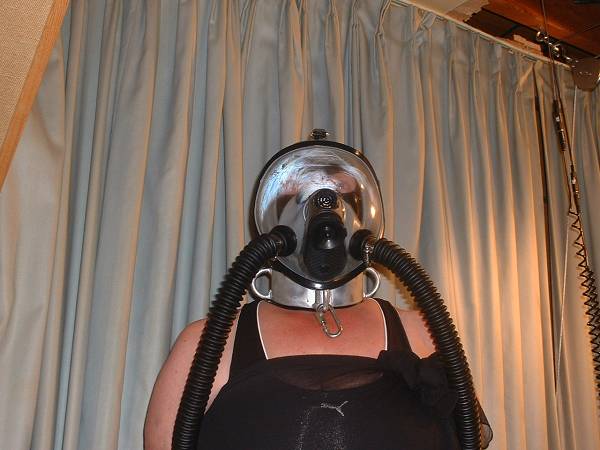 It wasn't long before we decided to sample some of the toys in JG's collection and seeing as how maxi had never tried a gas mask, that was one of the first new experiences on the agenda.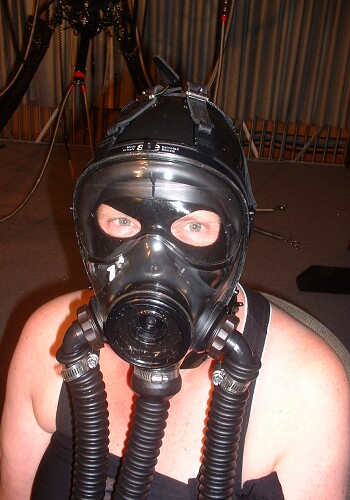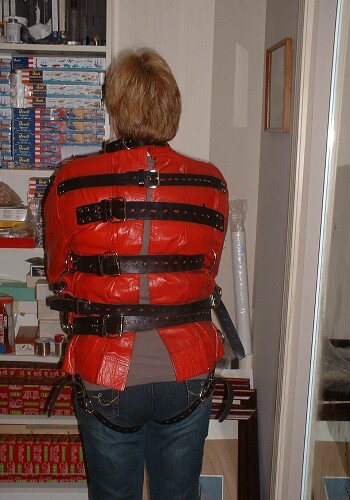 A few days later, we were off to Vancouver Island to visit some of JG's friends and yet more interesting things seemed to pop out of the woodwork. Naturally, maxi was soon bunged into a different set of gear.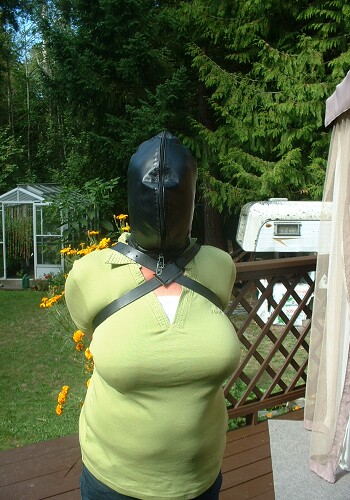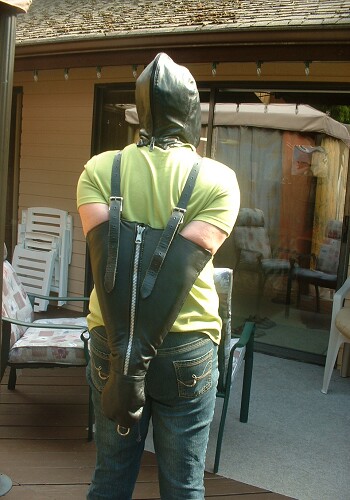 Back to the Mainlanhd for yet more frolics, as can be seen below, when maxi got harnessed up and taken out for some dressage lessons in the back yard.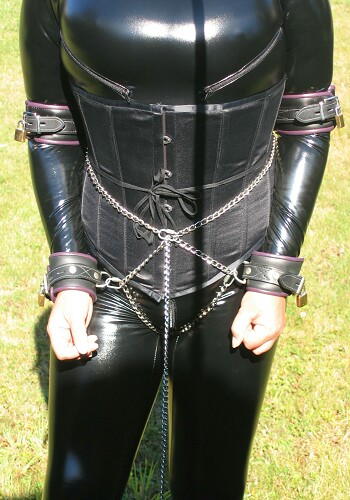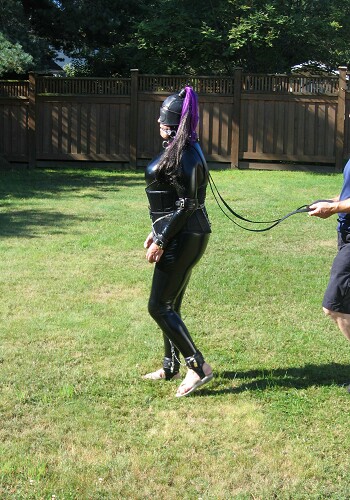 That ws by no means the end of our experimentation with JG's toys, and maxi was soon enmeshed in the coils of The Creature and taken for a short but quite strenuous ride.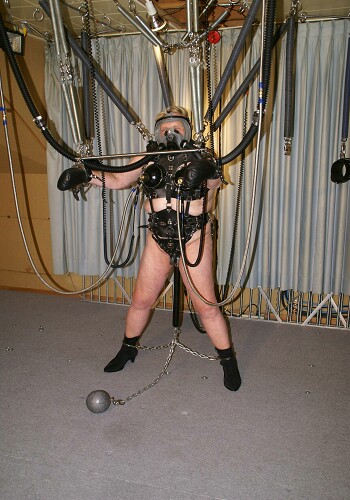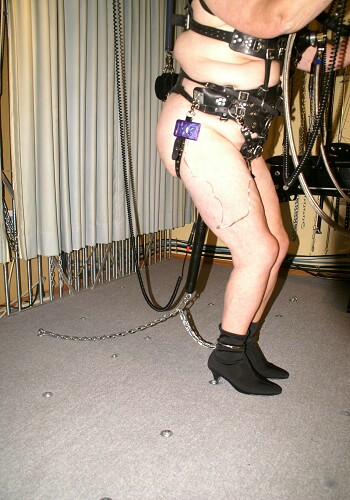 A few days later, we all drove down to San Francisco to attend the Folsom Street Fair and meet yet more friends. It was quite an eye opener for us both, but most enjoyable, in many different ways.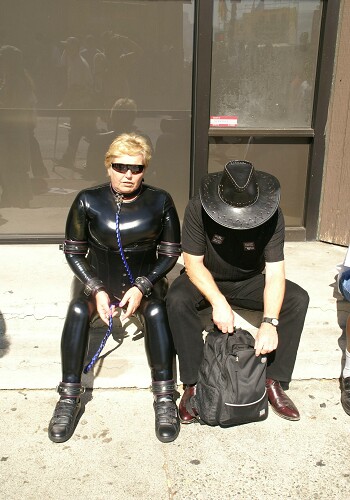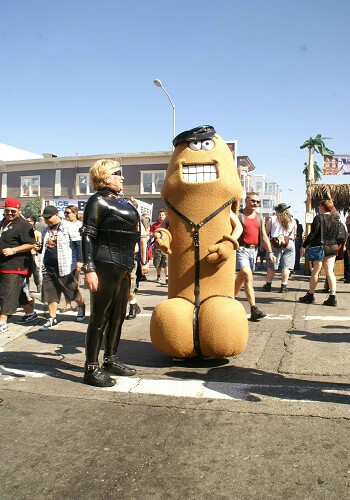 A visit to Mr-S Leathers proved to be a little more costly than we'd imagined it would be, but the result was some wonderful new toys to bring home.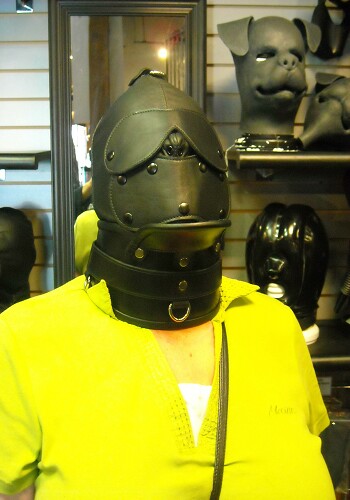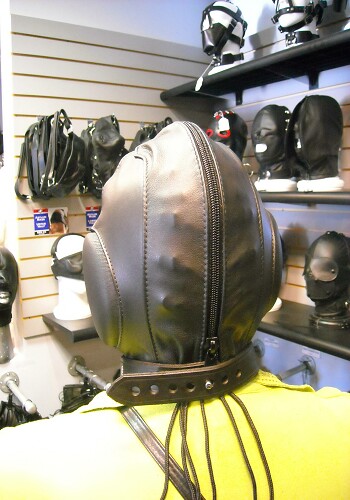 - SECTION INDEX -


- HOME -

SAFE SANE & CONSENSUAL