- PAGE FIVE -
10th April, 2009
More Canadian Holiday Happy Snaps ...
A selection of photos showing some, but by no means all, of the restraints we used.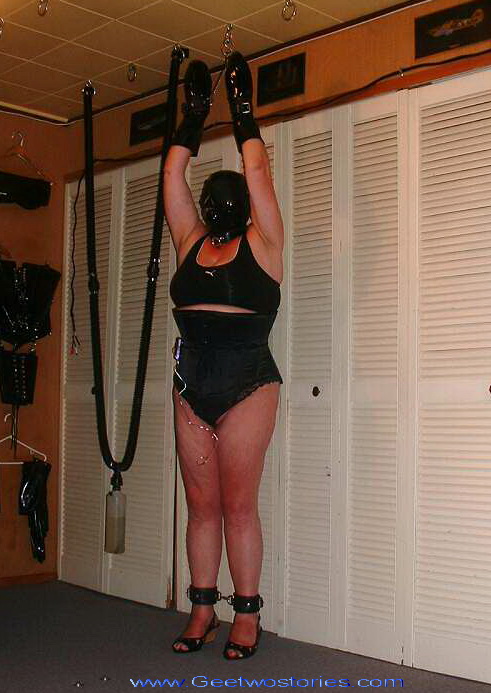 A simple standing tie with JG-L's padded rubber gauntlets and hood, our leather cuffs, collar, chains and clips.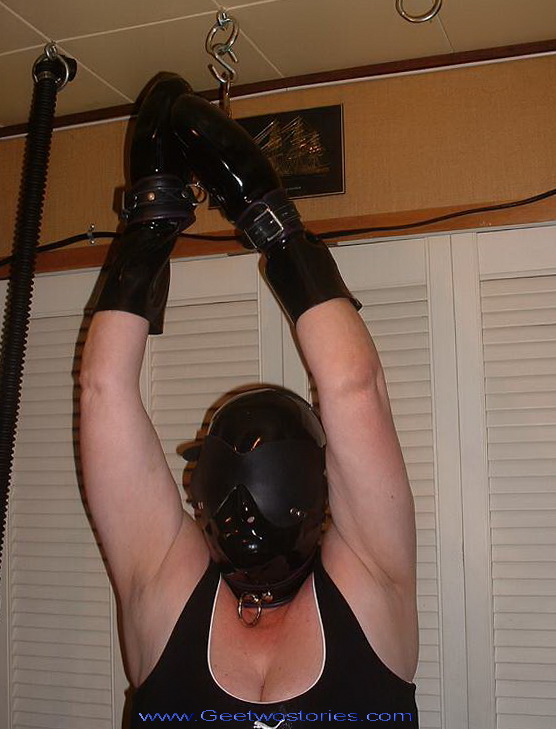 With no use of her fingers, maxi has no hope of freeing herself.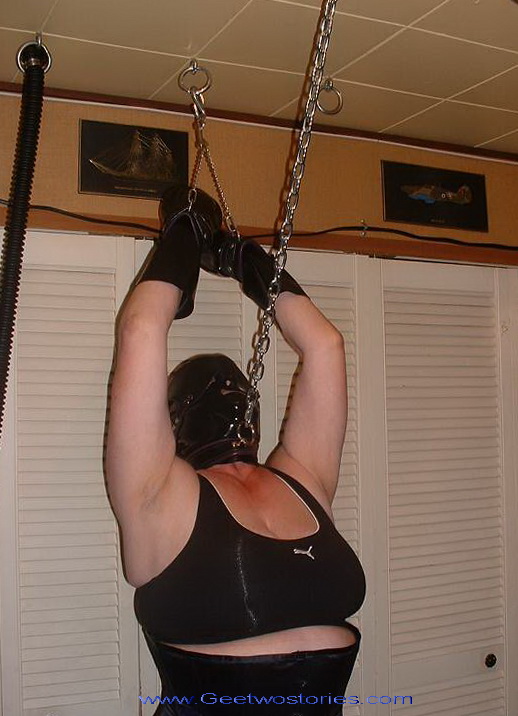 The tether-chain arches her very nicely to receive my attentions.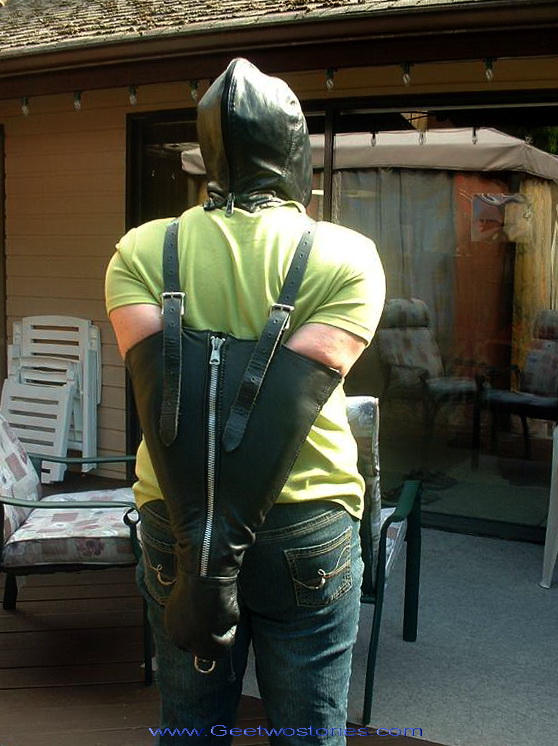 maxi's first experience of a single-arm glove- tight, effective and completely escape-proof.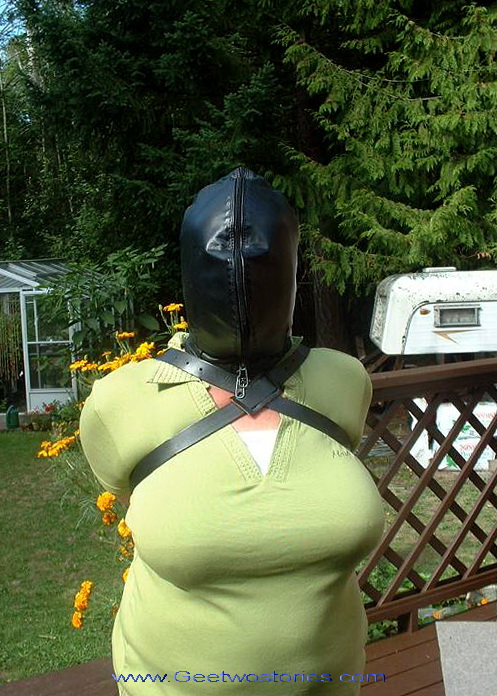 The straps of the glove ensure it cannot slip down and the double-layer hood adds to her absolute helplessness.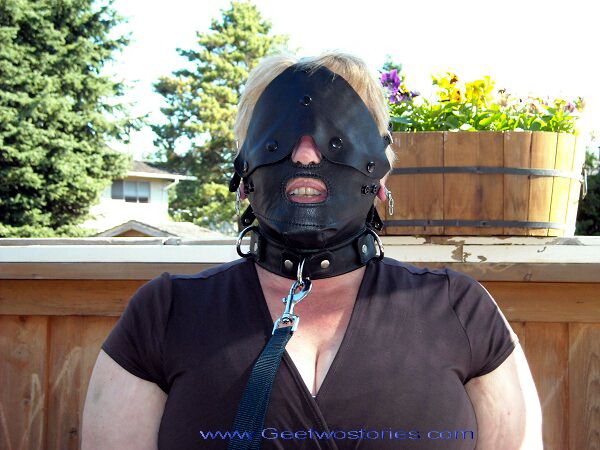 Hood with blindfold – a gag can easily be added, if required.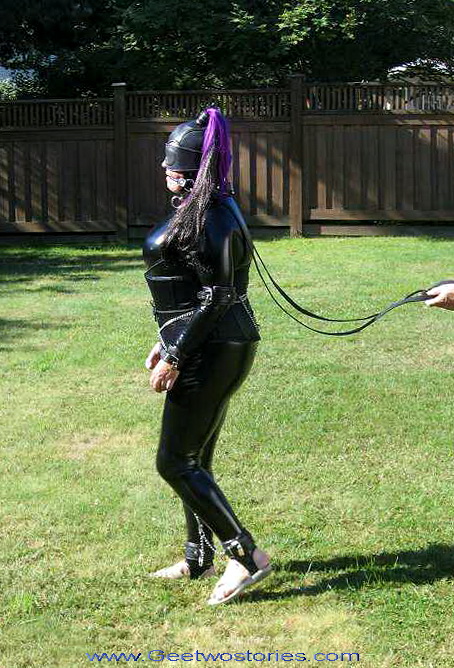 Ponyplay with a blindfold, making maxi totally reliant on instructions transmitted by the reins.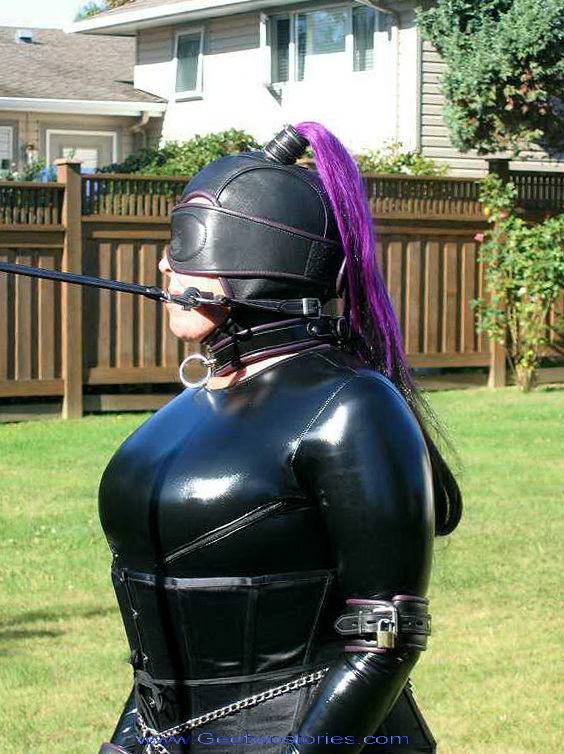 Obedience is maxi's only option – it is not her business whether the neighbours look out of their upstairs windows.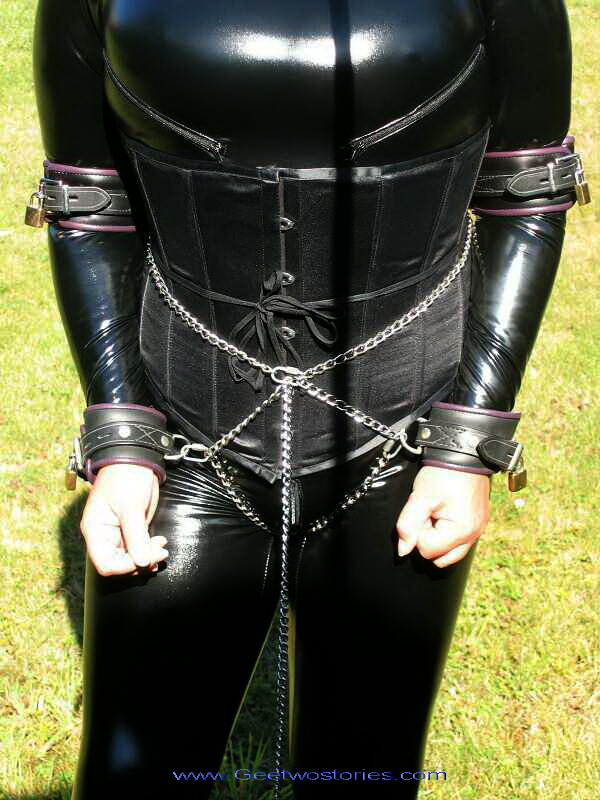 The harness design is comfortable, we think elegant ... and very secure.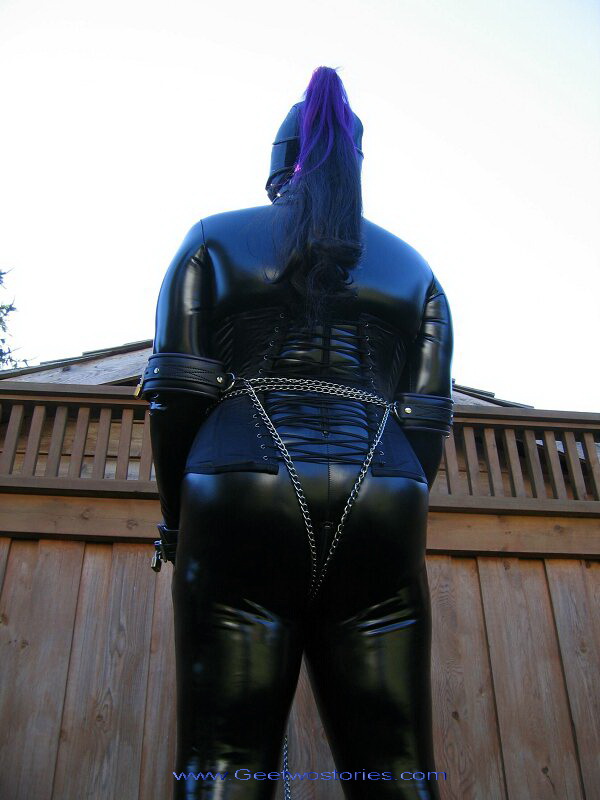 The rear view is one of my favourite sights…………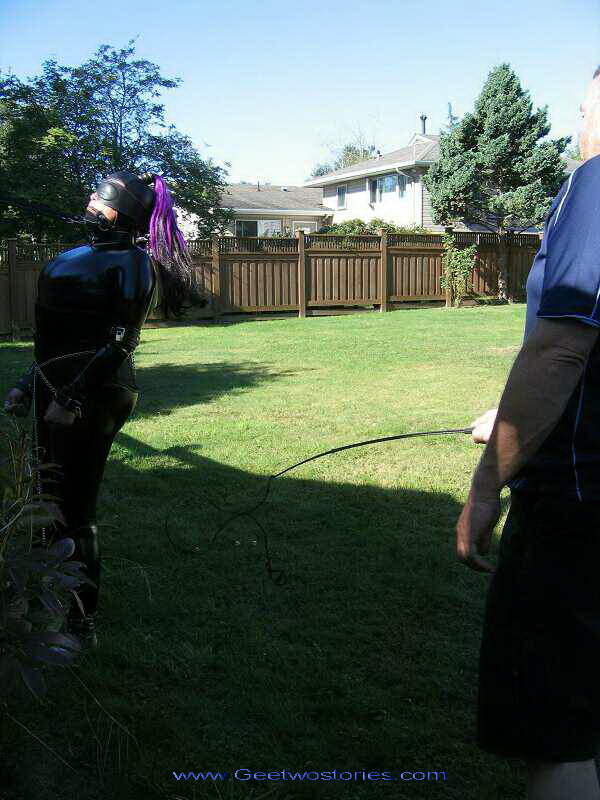 Tethered to a high-level ring on the fencepost, maxi can't get out of range of the buggy-whip.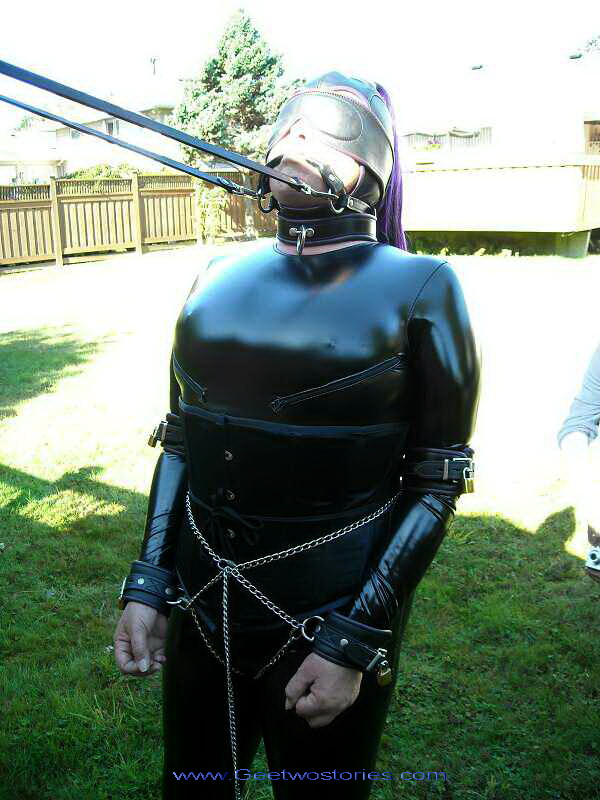 Pull as hard as you like, maxi, it won't do you any good……….
*******************************


- SECTION INDEX -


- HOME -

SAFE SANE & CONSENSUAL