First, I stated maxi off with a little stable training, ably assisted by Grimly-Feendish's lady. Maxi soon discovered the effectiveness of her bit and the reins that held her in place in the stall.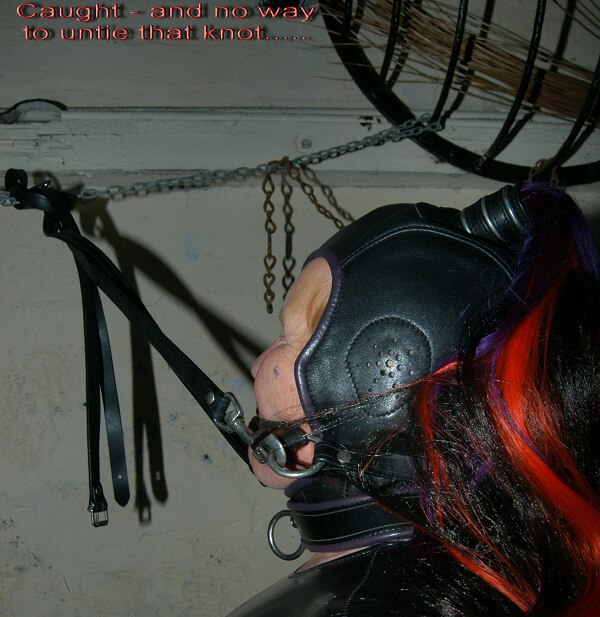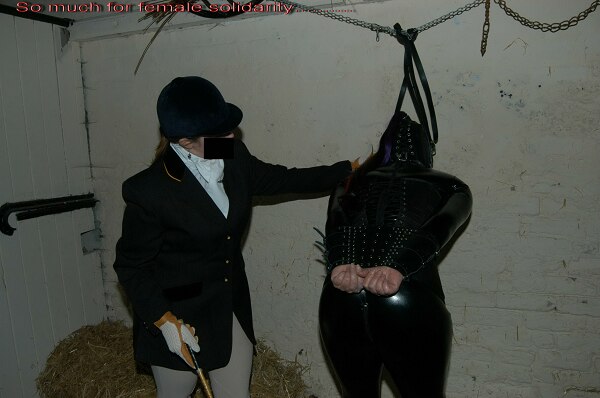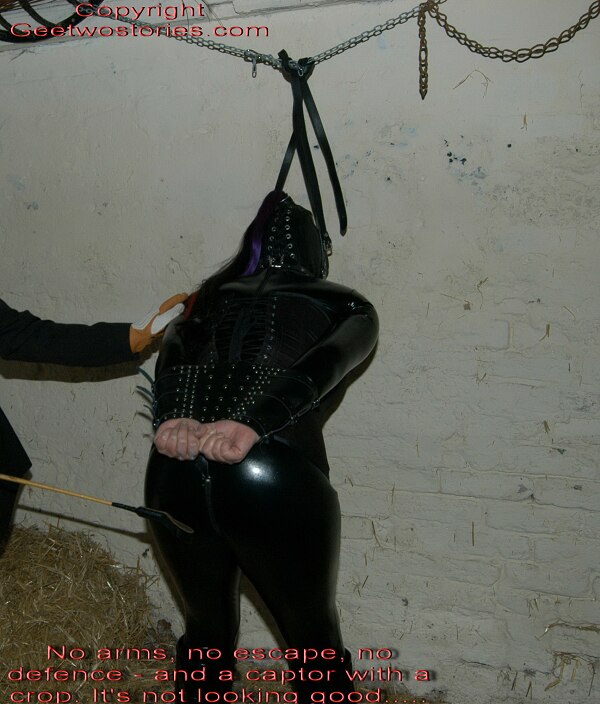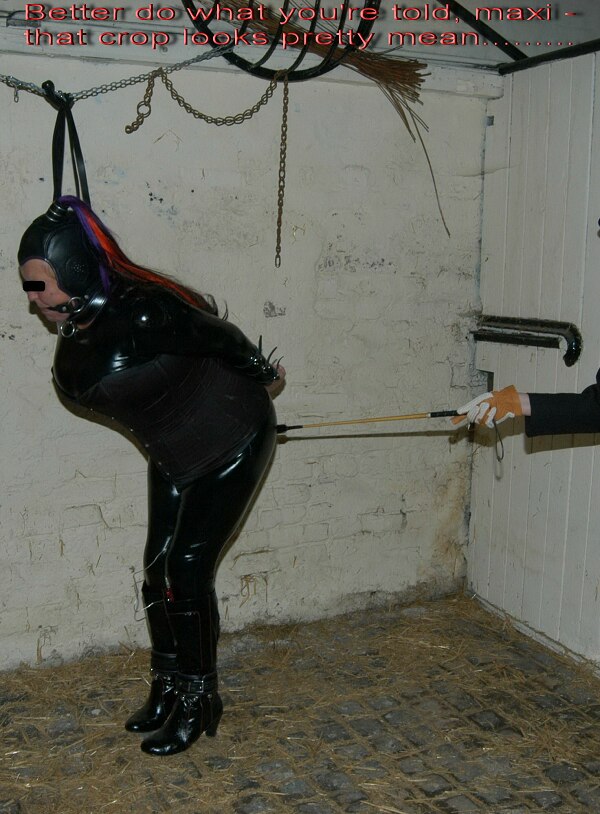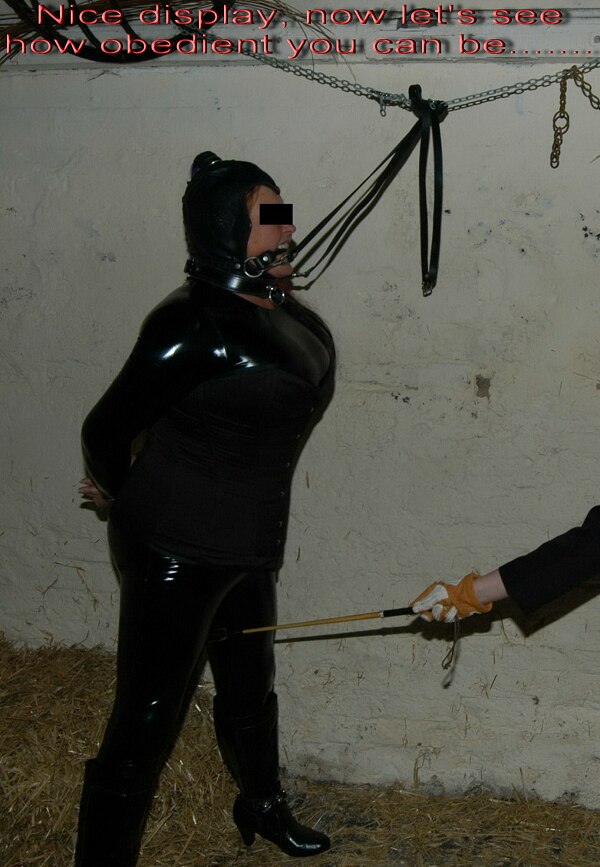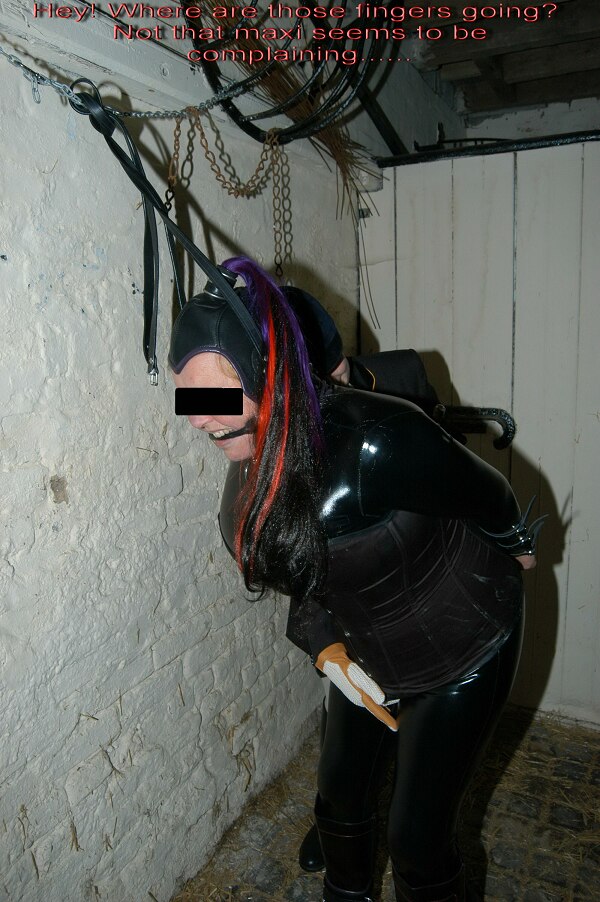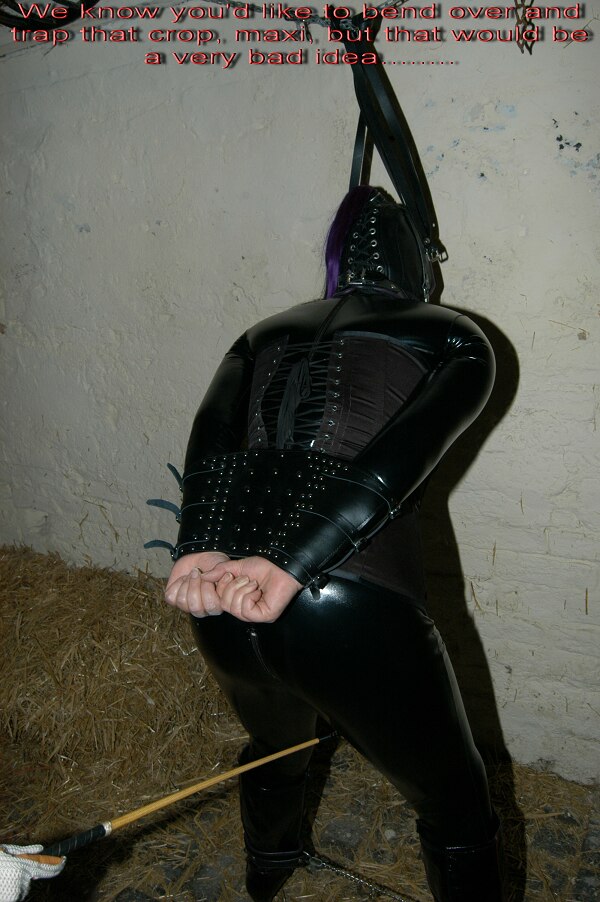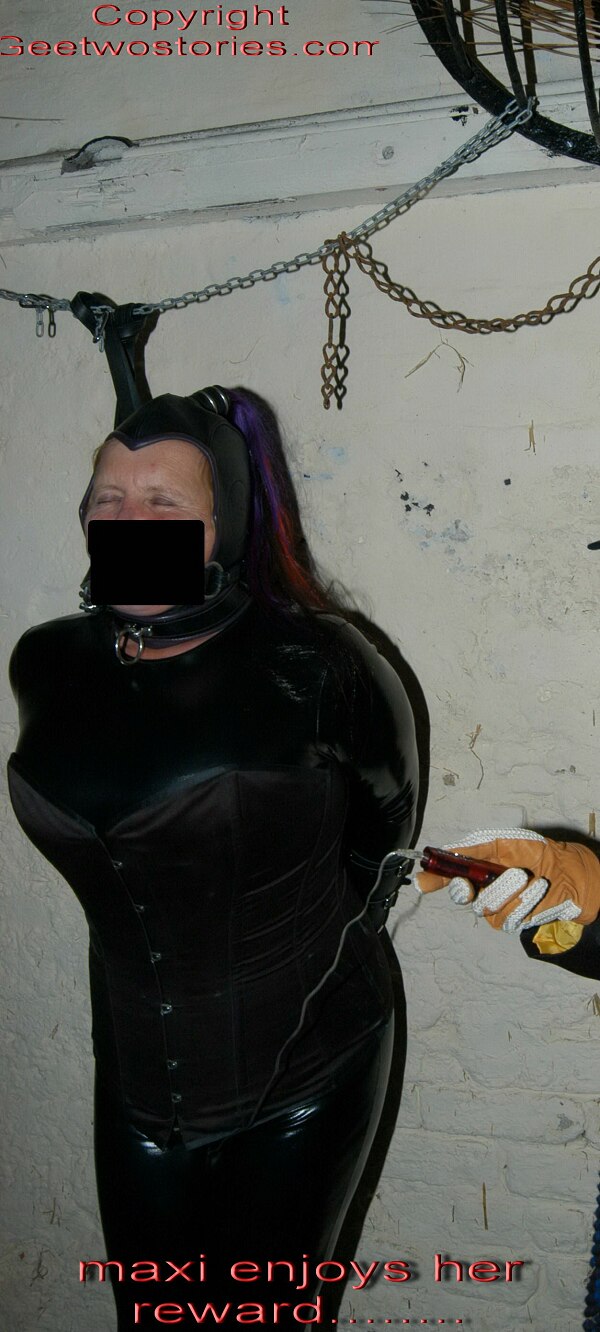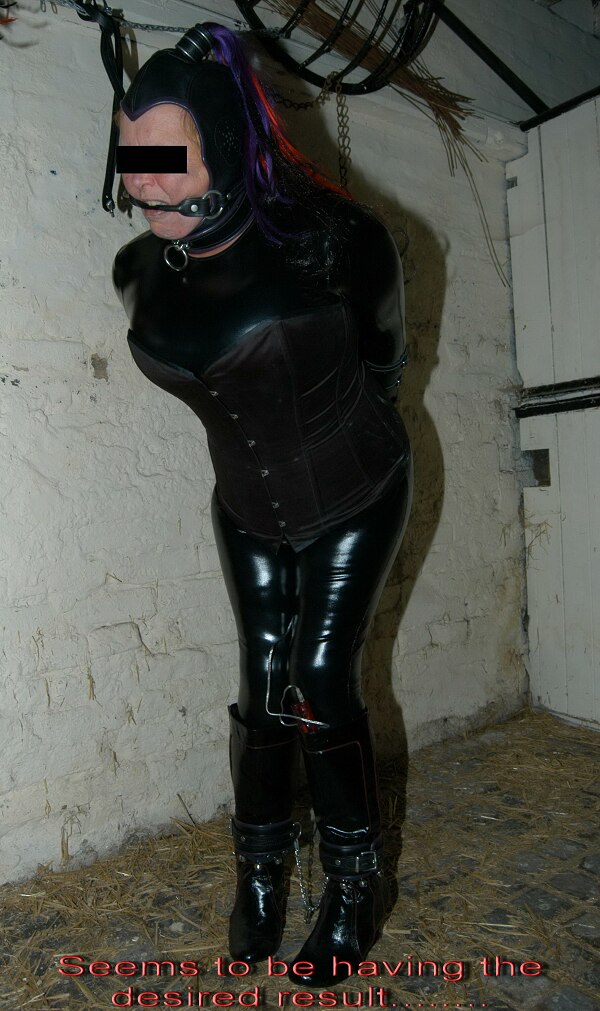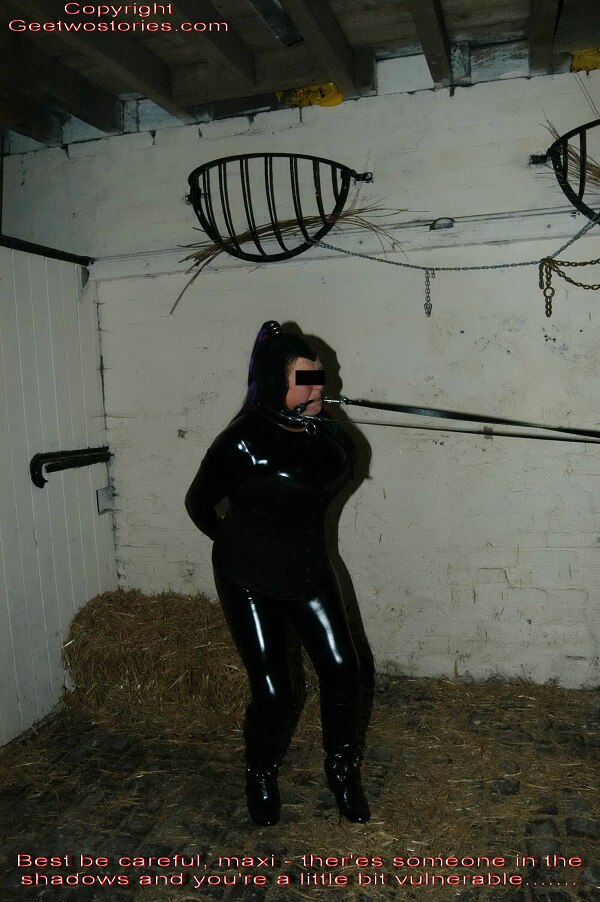 Once I'd established who was the boss, it was time to get maxi to work and a carriage soon appeared, then I took great delight in hitching her up.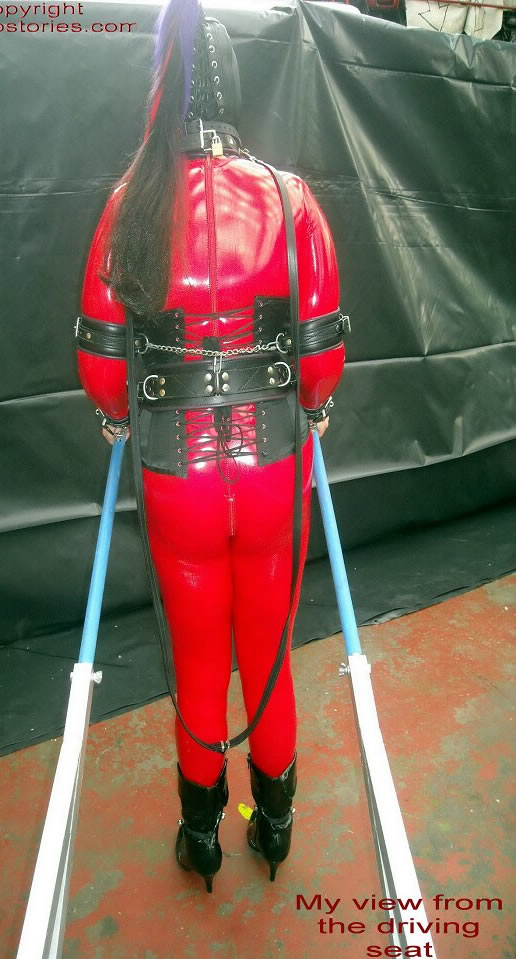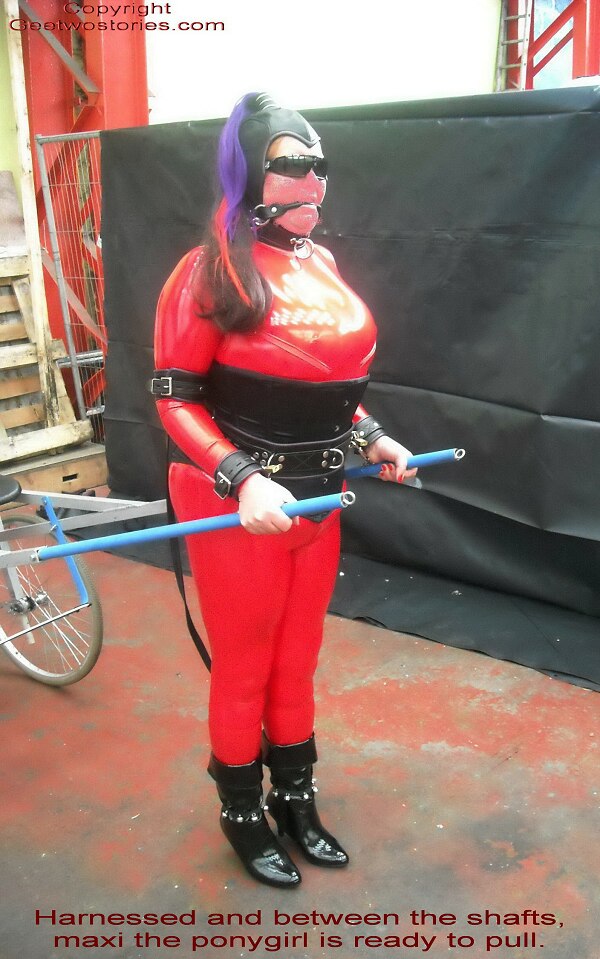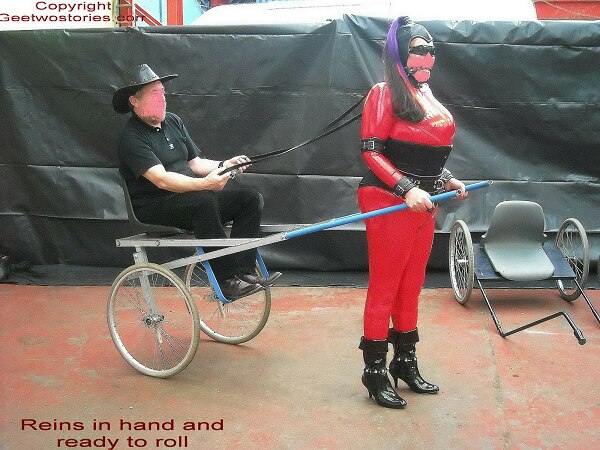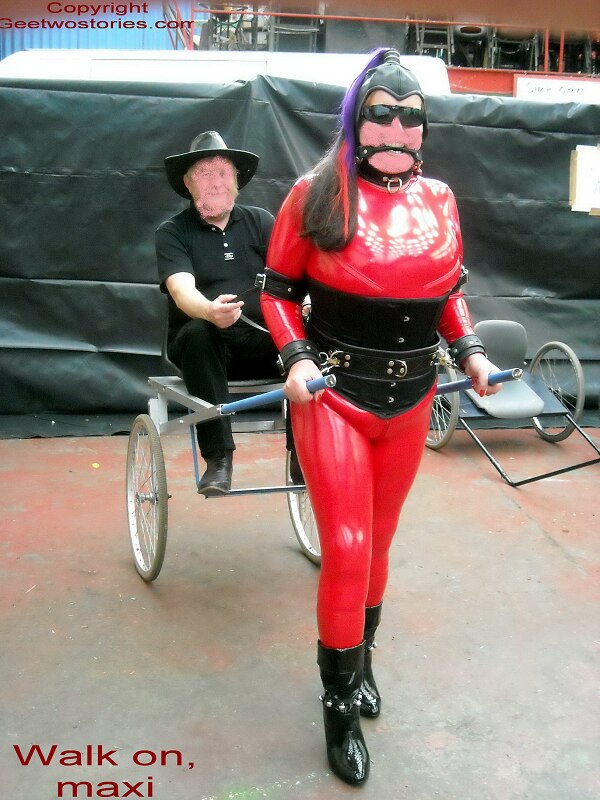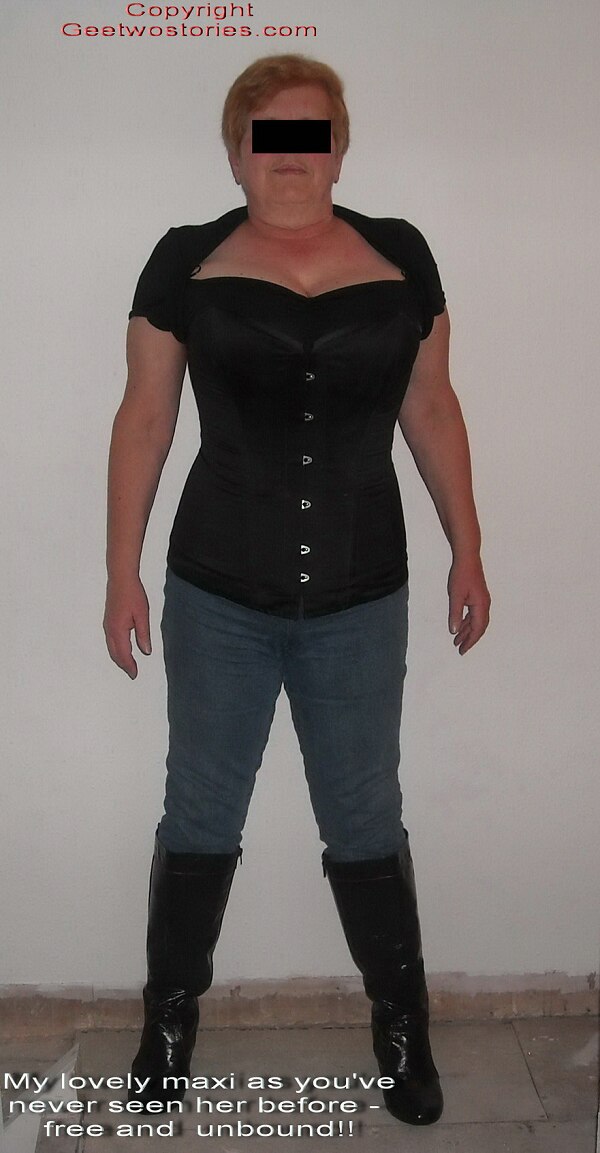 Of course not all is horsey frolics for maxi. There are household chores to be attended to, and these are completed while properly corseted restrained, of course.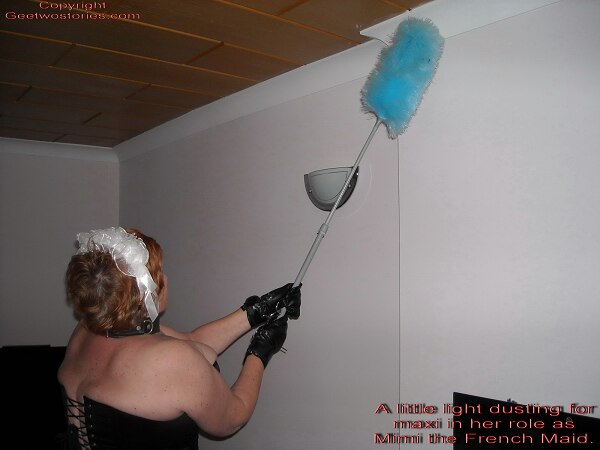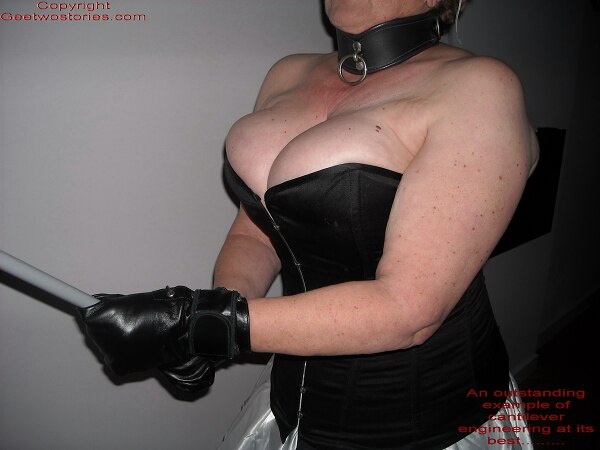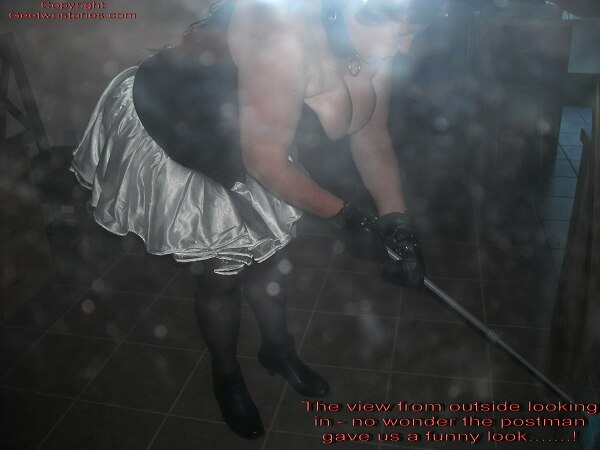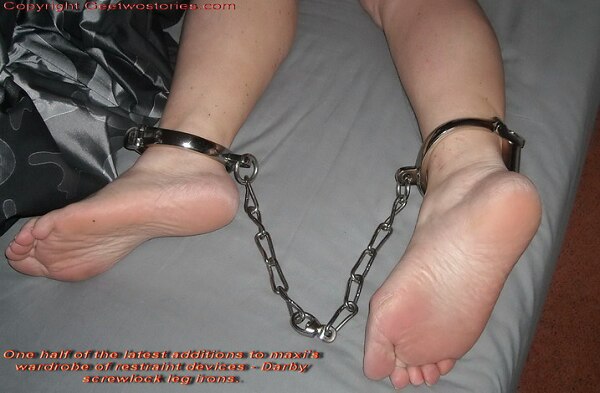 At the end of a long day, maxi goes to bed, but not without suitable restraints, as can be seen in the image on the right, above.