A recent evening, spent quietly at home, relaxing in comfortable and familiar surroundings, with entertainment provided by the sights and sounds of maxi having fun in her own inimitable fashion.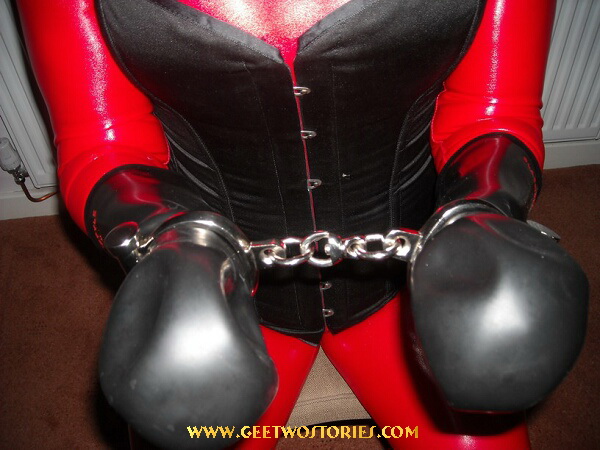 Screw lock Darby cuffs and a pair of rubber ball-mitts make an inescapable combination.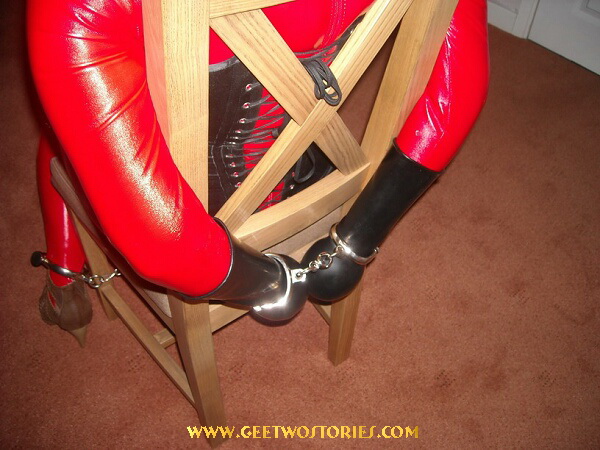 Especially when applied behind the back.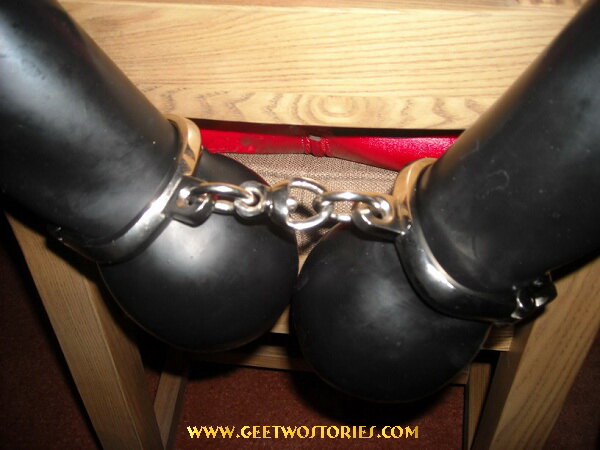 Close-up of wrist-cuffs.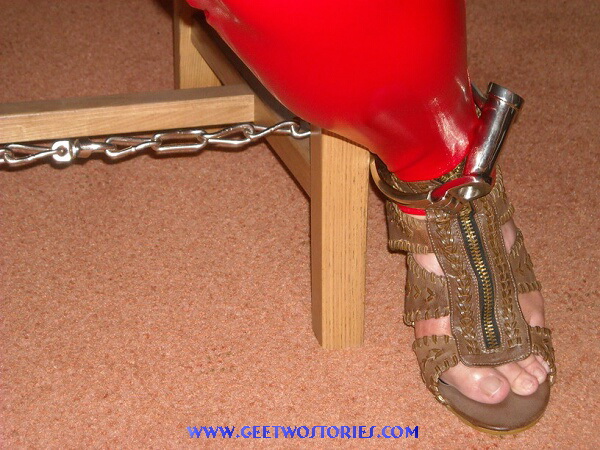 The leg-irons also use screw-locks.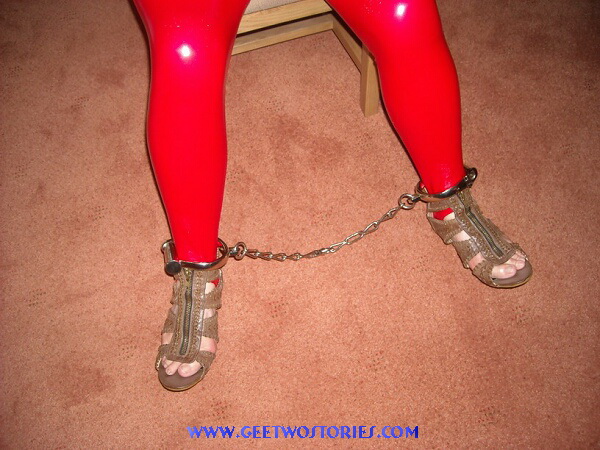 Close-up of leg-irons.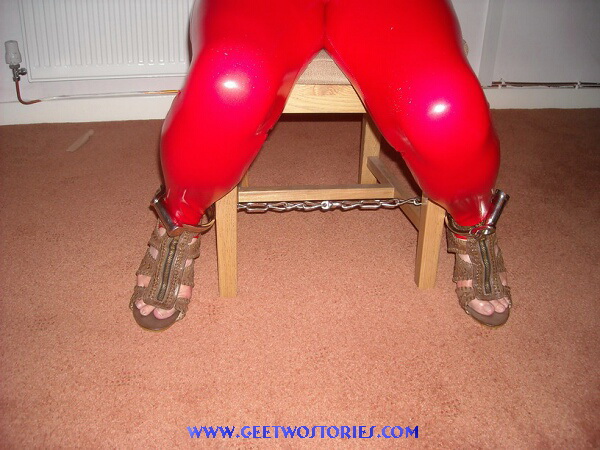 With the chain passed behind the chair legs, maxi's ankles are drawn back, making it almost impossible for her to stand up.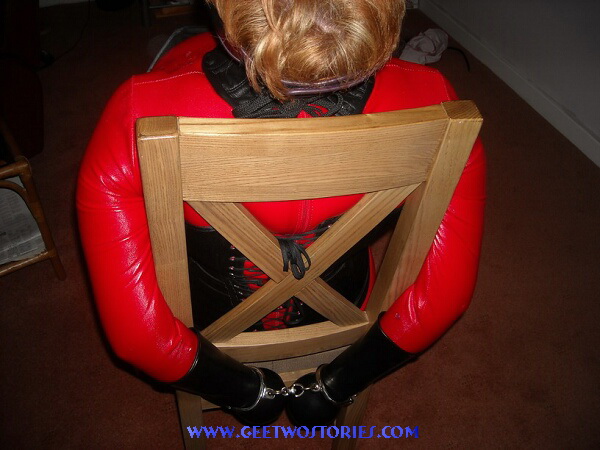 .... which means she can't lift her arms over the high-back chair.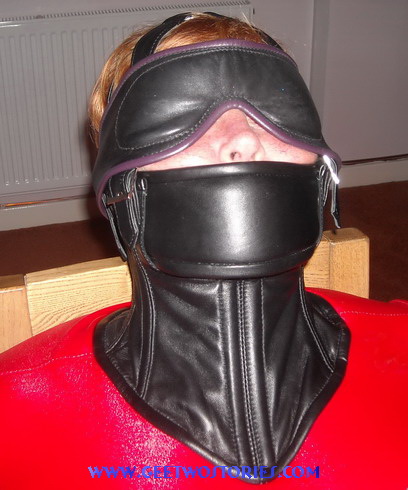 The combined neck-corset and mouth-cover is new, the blindfold is an old favourite.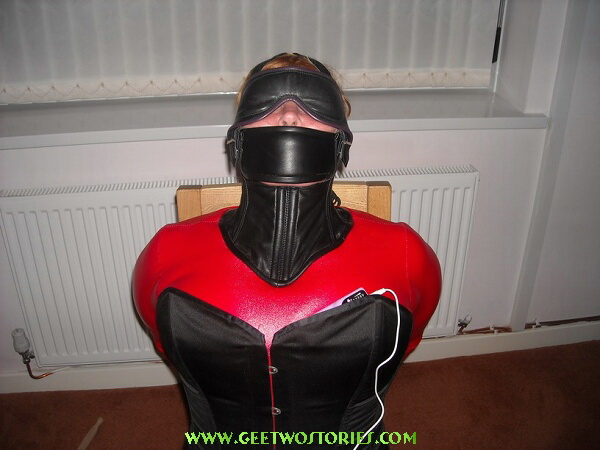 No way out ... and what's that wire for ... ?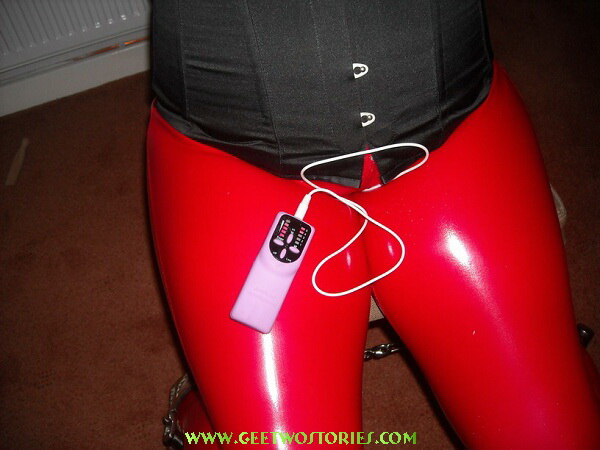 As if you hadn't guessed ....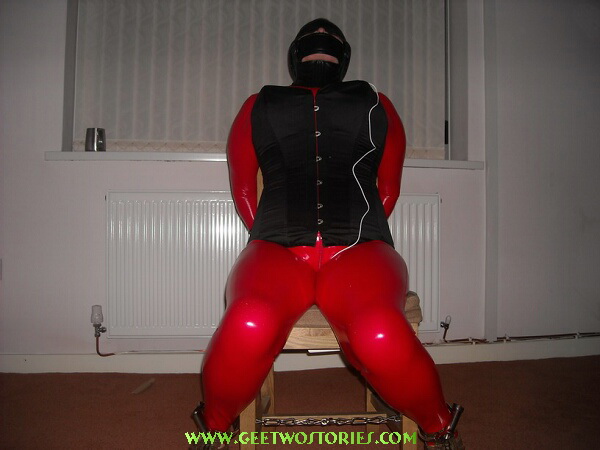 Yes, it's for that.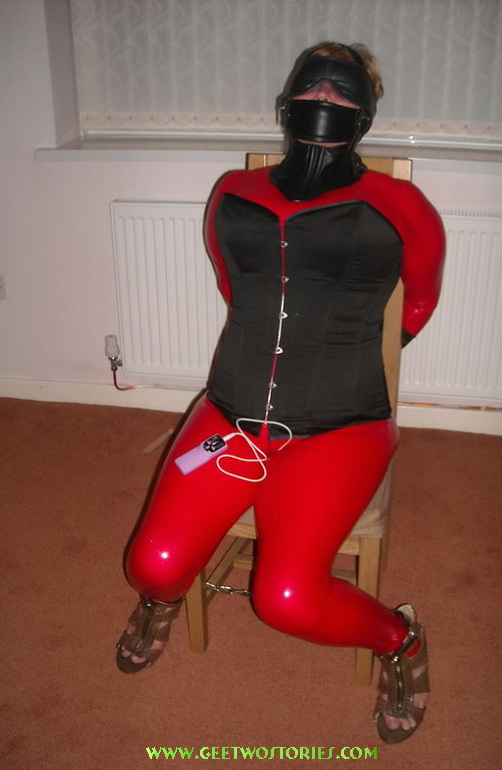 And that.

Which results in this wonderful look.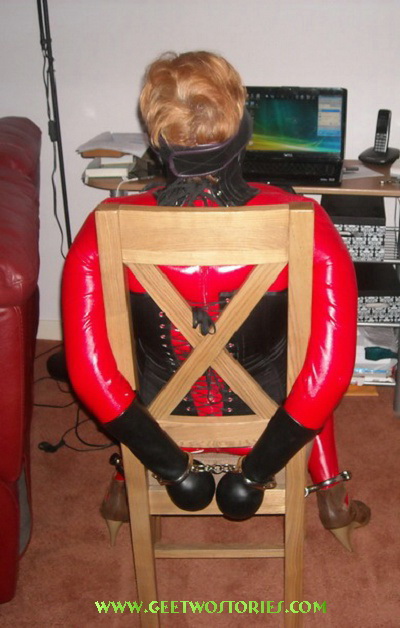 We were awaiting a Skype video call, so I moved the chair... and maxi...over to the computer so that she could see ... and of course, be seen ...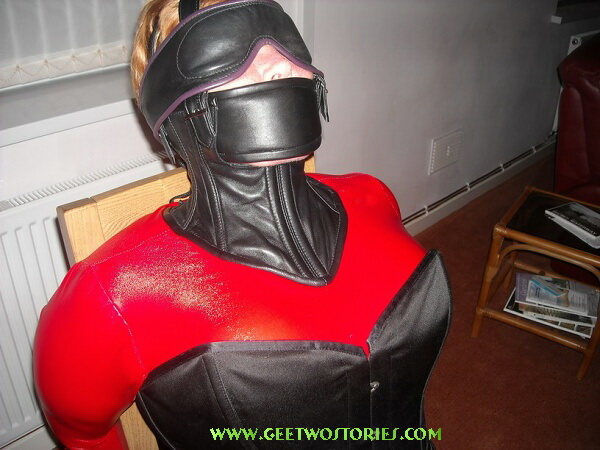 Two lovely corsets, both very nicely filled.


With no fingers, maxi can't unfasten the clip.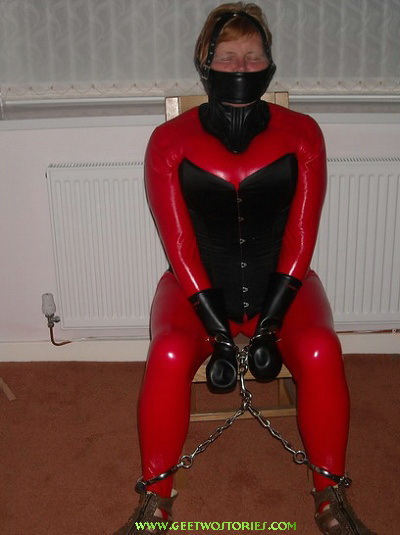 Subspace.